IOS 15 Available now in india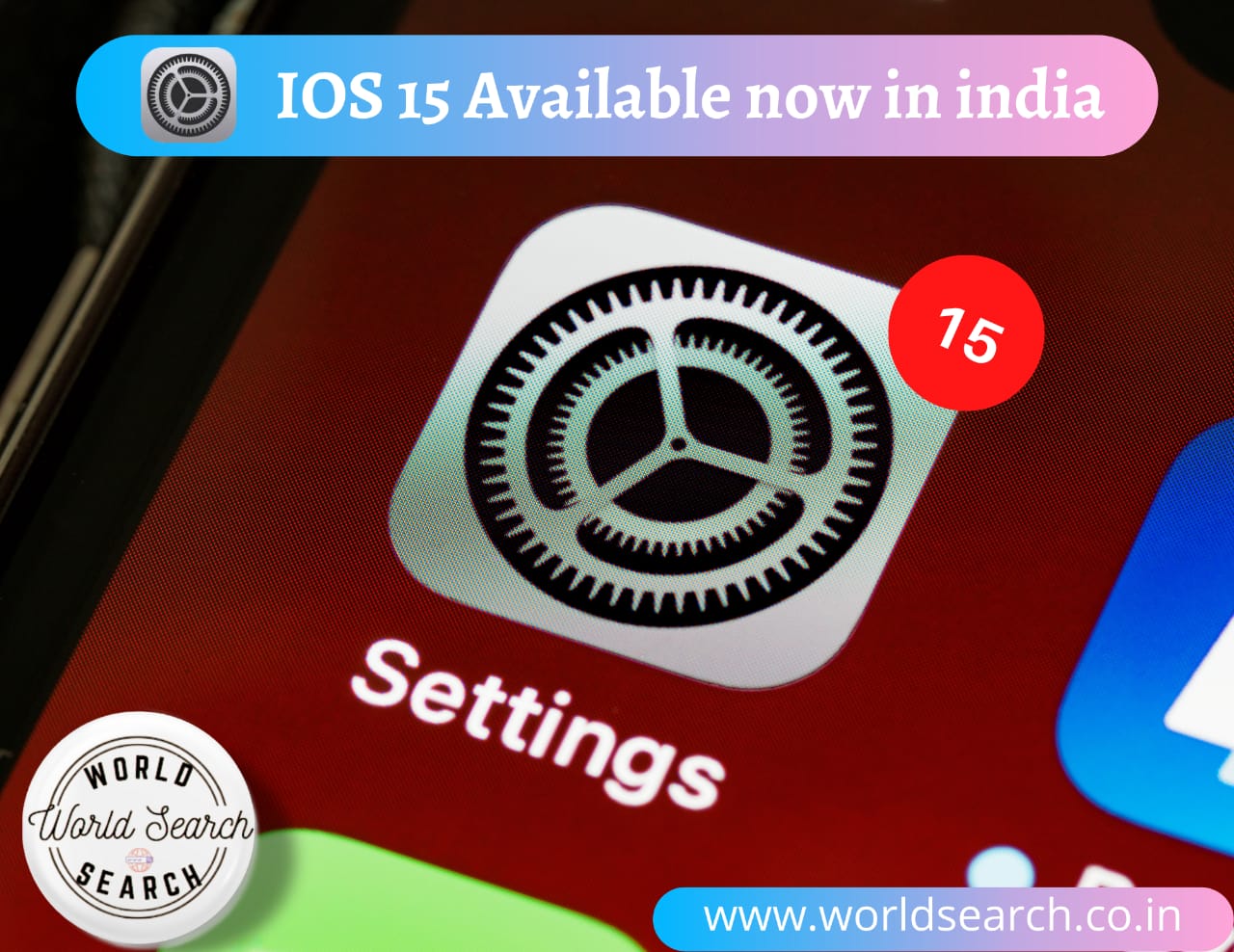 Post By Admin
At a Glance
iOS 15 is Apple's latest operating system for iPhones
Provided to developers in June at WWDC
Available now for all users
New Features in Ios 15
Redesigned notifications
Focus for reducing distractions
Spatial Audio and SharePlay in FaceTime calls
Text recognition in images
ID cards in Wallet app
Added privacy features
Safari, Maps, Weather, and Notes app redesigns
iOS 15 Supported Devices
iPhone 12
iPhone 12 mini
iPhone 12 Pro
iPhone 12 Pro Max
iPhone 11 Pro
iPhone SE (2020)
iPhone 11 Pro Max
iPhone 11
iPhone XS
iPhone XS Max
iPhone XR
iPhone X
iPhone 8
iPhone 8 Plus
iPhone 7
iPhone 7 Plus
iPhone 6s
iPhone 6s Plus
iPhone SE (2016)
iPod touch (7th generation)
How to Download and Install iOS 15
iOS 15 is currently only available as a preview beta release for developers and public beta testers. Registered developers can download the profile for the iOS 15 beta from the Apple Developer Center, and once the profile is installed, beta updates will be available over the air. A public beta of iOS 15 is available for testing at beta.apple.com.
Over the course of iOS 15's testing period, which will last several months, Apple will refine the operating system's new features and fix bugs ahead of its release. Developers will also be able to use this beta testing period to support the new operating system and build new iOS 15 features into their apps. iOS 15 was released to all users with compatible devices on September 20.
Make sure your device is plugged in and connected to the Internet with Wi-Fi. Then follow these steps:
Go to Settings > General > Software Update.
You may see two software update options available. You can choose to stay on iOS and iPadOS 14 and still get important security updates. To update to iOS and iPadOS 15, choose that option.
Tap Install Now.
0 Comments