What is WorldSearch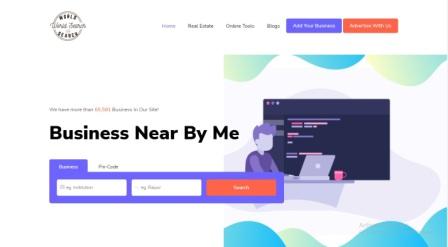 Post By Admin
worldsearch id a local search engine that is a website as worldsearch.co.in that searches for and identifies items in a database that correspond to keywords or characters specified by the user, used especially for finding particular businesses on the World Wide Web.
worldsearch is also a business directory where any type of business can be add and get more traffic in there business. a person can also add there real estate details to show in the website to get more visit for there real estate. and can build a website in lowest cost with worldsearch. They can advertise there business banner with worldsearch in lowest cost.
here public can search pin code of any location of india. also can search IFSC of any bank in india.
there is also many kinds of Online Tools:
to register in worldsearch
click here
0 Comments